Welcome to the Gemcraft Wiki
The wiki about Gemcraft and all of Gameinabottle's games that
anyone can edit
Featured Skill

Ritual is one of the skills in Gemcraft Labyrinth, and is available with the Premium edition only. This skill increases the mana you have depending on the number of battle amulets that you have obtained. There are 20 skill levels, and it takes a total of 80 skill points to max out this skill. (
read more...
)
Featured Level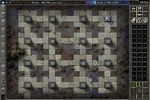 Field G10 is available after completing Field G11 in Gemcraft Labyrinth. It can be one of the easiest fields in the whole labyrinth. You can add walls to make the monsters move back and forth, almost impossible to get to your orb. This field has 12 waves. The gem types available in this field are Chain Hit and Multiple Damage. There is a Challenge Amulet in this field. (
read more...
)
Featured Amulet

Journey Amulets are one of the four types of amulets in Gemcraft Labyrinth. They are meant to be achieved over a long period of time, throughout the entire game. There are 78 Journey Amulets in Gemcraft Labyrinth. They can be achieved by building so many towers, killing so many monsters, or other, more unique challenges. (
read more...
)
Important News
Contents
Poll of the Month
What do you think about the talismans feature in GC2?
News
Create blog post



I'm writing here to get the admins attention, many things have to be added for the new game, some of which require admin intervention.

Is any of you still active?

Is there any of the active editors tha…

Read more >

GameInABottle is ready to working ont the next Gemcraft - gameinabottle.com/blog

Read more >

There needs to be an in-game timeline of events, if there hasn't been already. Now there isn't an official span of years that I know of. Please feel free to correct me on that, or anything that needs…

Read more >
See more >