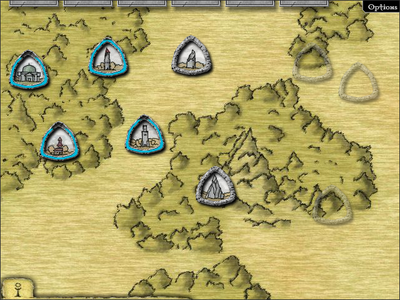 In Gemcraft Chapter 1 (The Forgotten) there are 35 normal levels, 5 epic levels and 8 secret levels, a total of 48 levels. Levels are displayed on a horizontally scrolling map. Additionally, each level can be highlighted to display information about the level. This information includes number of waves, your best score, the glowing frame score needed to unlock secret levels and available gems in the level.
Key:
Bold = Epic Battles
Italics = Hidden Level
Since Game In A Bottle did not label the levels, here are some pictures to help you find the level you're searching for.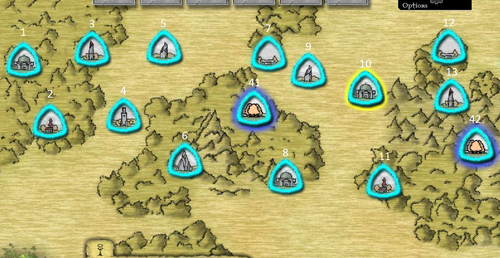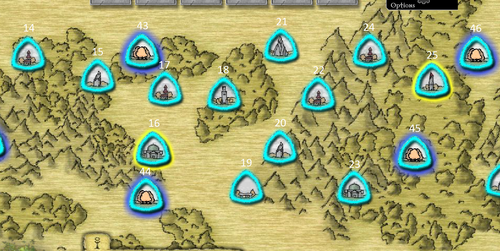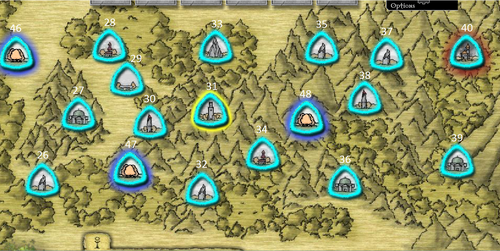 Community content is available under
CC-BY-SA
unless otherwise noted.